High-Temperature
Friction Stir Welding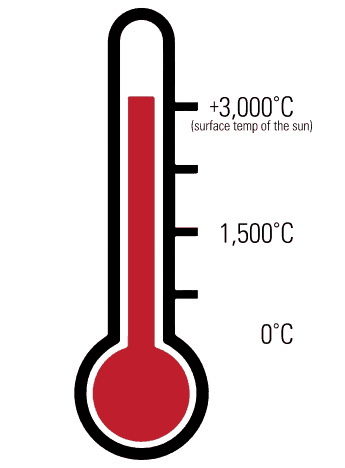 Because metals such as steel, stainless steel, and nickel-based alloys have high melting points, they have posed many challenges for Friction Stir Welding (FSW). Tools made from refractory alloys such as tungsten or zirconium have high-temperature properties, but the FSW process can cause these elements to either alloy with the materials being welded or abrade and deposit tool material in the weld region after welding only a few centimeters
Low-Temperature
Friction Stir Welding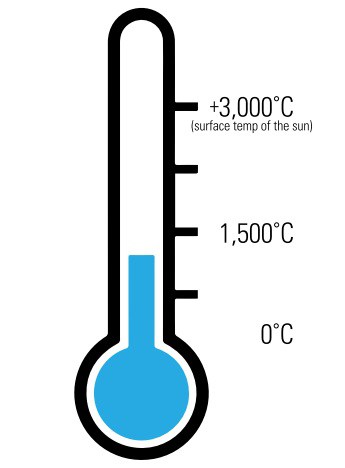 Friction Stir Welding for low-melting-point metals, such as aluminum alloys, has been used in the aerospace, marine, and transportation industries for many years. In addition to enabling greater weld strength with improved corrosion resistance, FSW reduces or eliminates weld distortion, porosity and solidification cracking without any fumes or gasses. The end result? Exceptional joining capabilities that eliminate the need for post-weld repair and reduces costs in production applications.
Tool Design
The tool used in Friction Stir Welding consists of a protruding pin that is plunged into the workpieces and the larger concentric shoulder maintained on the surface of the joint. When they rotate in contact with the base material, it creates frictional heat that produces a plasticized region around the tool.
Tool Holders
Mazak MegaStir has made significant innovations in the Friction Stir Welding process by creating and patenting tooltips made from PCBN to allow friction stir welding of harder metals such as steel and nickel-based alloys.

The FSW Intelligent Tool Holder is an all-in-one tool holder and telemetry system that offers the ability to use Friction Stir Welding (FSW) on Mazak machine tool platforms. The system collects tool temperature, Z-axis load, and data wirelessly for fine-tuning the FSW process, while analog outputs enables integration with MAZATROL Smooth controls for temperature or force-based algorithmic control of the process.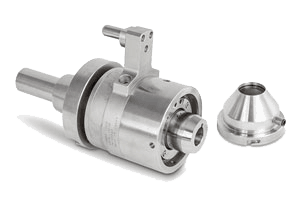 For even greater accuracy and process security, the FSW Intelligent Tool Holder is also available with a liquid-cooled variant that provides all the same integrated features with the addition of advanced temperature-control capabilities. Liquid cooling ensures the longest tool life and the strongest possible welds, especially in high-temperature applications or those performed with softer FSW pin materials.
Tool Geometry
PCBN is an ideal material for high-temperature friction stir welding as it possesses excellent toughness plus an exceptionally high value of thermal conductivity and boats THE BEST thermal stability & hardness.
These qualities, especially when combined with ceramics and metals, making it a premier material for friction stir welding of high melting point metals. MegaStir has further optimized the abilities of PCBN in its MS-Series and Q-Series tools for the best durability and quality high-temperature friction stir welds.
WHAT SOLUTION IS RIGHT FOR YOUR PROJECT?
Achieve a better weld today with full-function Friction Stir Welding technology from Mazak MegaStir.